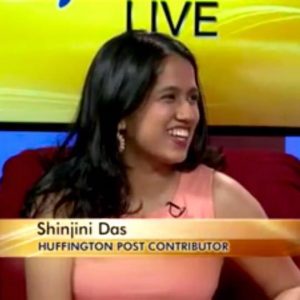 Super excited Shinjini Das www.shinjinidas.com will speak with our students of the Pleasanton Toastmasters Youth Leadership group this Saturday! Here is her bio!
Short Bio: Shinjini Das is a Keynote Speaker, Multi-Media Personality, Huffington Post Contributor, and Brand Spokesperson with a social media following of 41,000+. An empowering and globally recognized versatile talent, she has been featured on ABC, FOX, NBC, CBS, Sirius XM, is fluent in Spanish, and was invited to moderate a panel at The Commission on the Status of Women at the United Nations Headquarters in recognition of her global advocacy efforts to empower women and youth. This past March, she was profiled in INC. Magazine as a Global Hero to share her thoughts on broadening international access to education for girls. Follow her journey @SpeakerShinjini and on www.shinjinidas.com.
Title of Speech: 5 Secrets of a Go-Getter
Duration: 5-7 minutes with Q/A
Audience: Students at the Pleasanton Toastmasters Youth Leadership Group
Location: Dublin Tedfair Field Park, 3400 Antone Way, Dublin, CA, 94568
Time: 5:00 PM – 6:30 PM PST.
Shinjini
UN Global Hero | Keynote Speaker | Media Personality
As Featured In / On: ABC, CBS, NBC, FOX, Sirius XM Radio,
The Huffington Post, Elite Daily, INC. Magazine, Teen Vogue  
    | www.shinjinidas.com | Book Shinjini to Speak!
Photos: